One thing I am learning is how very hard people are to kill. On one hand, our fragile little bodies can be crushed like soda crackers, but on the other, all of the feelings that we're so sure signal the end for us never really do.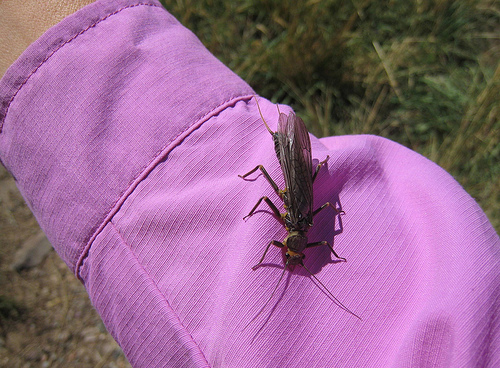 We spend so much time and effort doing absolutely everything we can to avoid these feelings and states of being because they seem to be unsurvivable, but they actually aren't. They feel terrible and maybe interminably, but they're not fatal. Feeling them will not kill you. And after you feel them once, you realize this and you are heartened –  maybe not a lot, maybe only 3.8%, but you are heartened. You remember the not dying thing the next time the feeling happens and maybe you come out of that spell 8.1% heartened. Maybe you never reach a point where you're like those people who can notice a bug on their shirt and calmly flick it away instead of ripping the shirt off, stomping up and down on it and then running to take a shower, but eventually your brain and heart embrace the this-won't-kill-me idea and when you start feeling something terrible, one or both of them respond with, "Oh, that gross old feeling again? Well, whatever. Guess I'll eat some Cadbury Mini Eggs while sitting around in my underwear and then get on with life." You do get there.
You can die of:
starvation
strangulation
gunshots
snake bites
You cannot die of:
shame
humiliation
mortification
embarrassment
teasing
ostracism
insecurity
doubt
anxiety
fear
neediness
rejection
heartbreak
anger
confusion
uncertainty
loneliness
resentment
longing
failure
These things will not kill you. I promise.
Related GenMeh goodness: