I have no time for spare words. Words that get in the way of other words that tell the story I'm looking for. I am ruthless about getting rid of them. Like sweeping my arm across the table and pushing all of the small pieces to the floor. Take the tablecloth with them. Then you can put your palms facedown on the wood and know that you're starting from somewhere solid.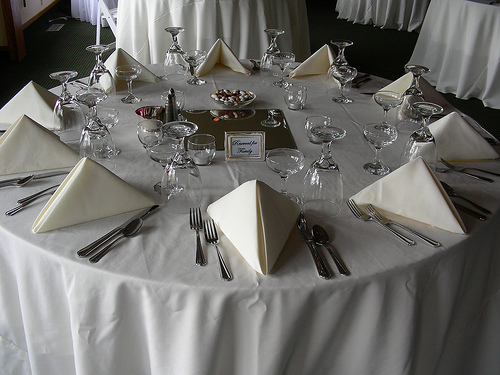 That's when I talk the best, think the best. When it's okay to put my elbows up, drum my fingers against the tabletop and not worry about which fork and how not to spill the water. When it's okay if I slump down in my chair or lean all the way forward to make sure you're really paying attention to this. Because this is where it gets important.
Sometimes, people let me. And sometimes, you just know they will never drop that fork, so I don't push. And sometimes, the table is already cleared when I get there.
Those are the best times.
Related GenMeh goodness: