Some things get better as others get worse.
I am better at saying goodbye. When I'm distracted, I mumble it under my breath.  Just to be safe. Just in case I never see you again. I am getting better at using names.  Sometimes, it's less intimate than "you" and people always want to hear how their name sounds in your voice.  Just to be sure.  I am getting better at biting my tongue. Hard enough to be effective, but not enough to hurt.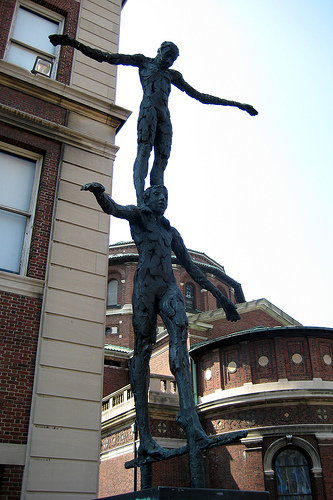 I am getting worse at thinking big. I imagine ideas shrinking down to pin pricks and dreams able to fit in one closed fist. I am getting worse at ending the day. This is why I'm standing in the kitchen at midnight, rubbing at my mascara over the sink. I am getting worse at waiting. I sit with my hands knitted together in my lap, my feet swinging back and forth. Now, now, now, I chant.
Better at making up stories, but worse at knowing where to end them. Better at knowing what you want to hear, but worse at remembering to tell you.
Related GenMeh goodness: