I
When he hears where I went to school, he insists on pulling up Facebook on his phone. I don't like this game. "Do you know Chris?" "Matt?" They sound familiar, I tell him politely. It's not really a lie; everyone knows a Chris and a Matt. This is enough for him.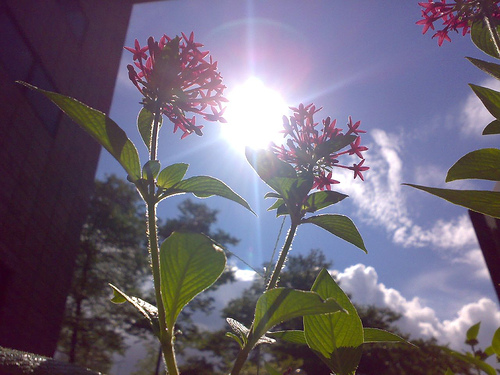 II
"You have a lovely head of hair."
I just smile. He will cut off the end of my sentences and use my name too many times in his. I have already made up my mind. He ends his pitch and squeezes my hand too hard. I put his card in my pocket. I will wash this skirt three times before discovering it again.
III
It's too hot for a walk and I am not dressed for it. Out of place among bare legs and sundresses. I cross my arms over my chest at every intersection and wonder how many more blocks. Later, I will inspect myself in the low light of the hotel ladies room. I will sweep my necklace aside and stare at the hollow of my neck. It's red.
Related GenMeh goodness: