Friday Philosophizing comes early this week! I ask open-ended questions. You answer. There will be tea, but not Earl Grey because that's just wrong.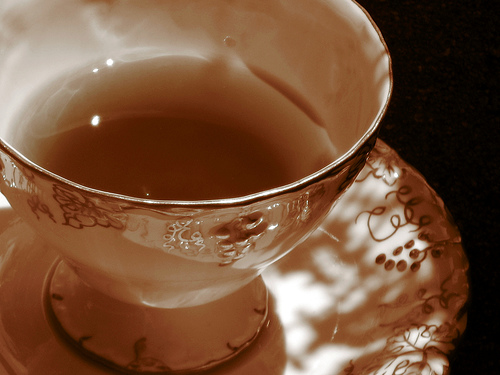 Photo by dragonflysky
What is a fresh start?
Does it involve beginning again or beginning something completely different? In my mind, there's a definite difference between starting over in order to rebuild the life or circumstances you once had (after a divorce, natural disaster, serious illness, etc.) and deciding to take your life in a completely different direction from what you've been doing. Going off to college is a fresh start, while rebuilding after Hurricane Katrina is starting over. Dig?
How often do we long for a fresh start, but end up unwittingly recreating the same patterns and habits and lifestyle in a new city, at a new job, with a new partner? And then wonder only a few months down the road why everything seems so achingly familiar and why we're battling the same issues and emotions that dogged us before we tried to wipe the slate clean? Really, we ask, how far do we have to get away and how much do we have to throw out  for things to finally look and feel new?
Is a true fresh start possible? What sort of change does it entail?*
*Not rhetorical. Gimme your answers in the comments!
Related GenMeh goodness: