I am not very good at waiting. Never have been. And lately, I've been doing a lot of waiting. A lot. Boomerangs that I've tossed out and now it's up to the universe to return them.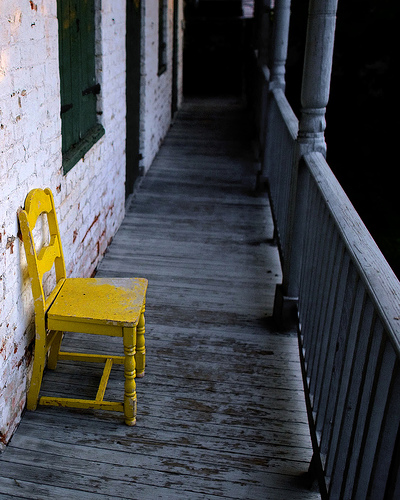 Photo by Bondseye
I wasn't one of those kids who kicked the back of the seat and kept asking, "Are we there yet?" Instead, I sit with my hands knitted together in my lap. I bite my lip. Stare at the wall. At my watch. At the horizon. I told you; I'm no good at this. And that annoys me. This is valuable time that's being frittered away on impatient sighing and half-drunk cups of tea and unread books I've been stacking on the coffee table. Time and energy that could be channeled toward something other than the wait. I tell myself this  as I'm half drinking and not reading.
But that's the rub. It actually can't be. Waiting, speculating, conjecturing is a full-time preoccupation. Waiting for college acceptance letters, for job offers, for test results, for decisions and permissions and responses and approvals. Your time isn't your own. It belongs to the eventual answer, to the future when everything will be resolved. One way or another.
Are we there yet?
Related GenMeh goodness: