List Served #6 Overheard At The Family Home This Holiday Season
List Served is a semi-regular feature wherein I present you with an ordered grouping of (at least tangentially) related points. I love lists and the internet loves ephemeral minutiae. It's all good.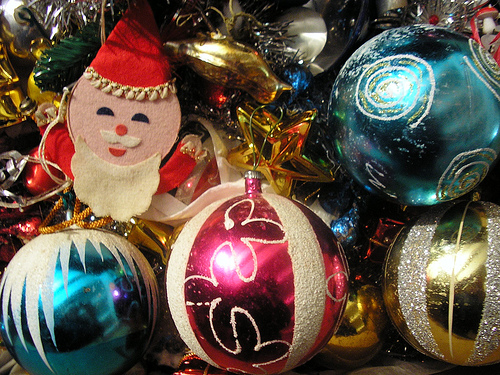 Photo by Zellaby

Where's Chickie? Go get Chickie! Chickie is a squeaky rubber chicken (clad in a bizarre gingham bikini) with whom my parents' younger dog has a tumultuous love/hate relationship.
I don't know what a noun or a verb is. True story.
A discussion of the sexual politics of female body hair removal
Widespread agreement on the implausibility of Steve Martin as a romantic lead
A daily remarking on the resemblance of my sister to Jersey Shore's Snooki
Re: one Bon Jovi – He puts on a wicked concert. It's awesome. Funny how mishearing "wicked" as "wig in" changes the entire nature of the following conversation.
Jingle Bells on the harmonica. Repeatedly.
Douchebag – Regrettably, my mother has picked up this gem from me.
Where's the flicker? wherein flicker = tv remote
Who wants to go to Walmart? Yeah, I know.
Related GenMeh goodness: